Barron County Habitat for Humanity is a Christian housing ministry financed through private donations and utilizing volunteer labor.  Our purpose is to build homes at no profit and no interest to individuals or families who could not otherwise afford a home.
We are accepting homeownership applications.
Completed applications can be mailed to 1311 S. Main St. #208, Rice Lake, WI 54868 or emailed to office@barroncountyhabitat.org.
Answer the following questions to determine if you may be ready for homeownership.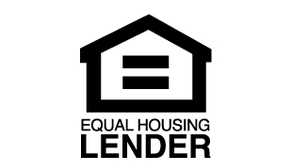 Are you and your family ready, willing, and able to:
Make a commitment to live in the same home for many years?  It's easy to move when you rent, but when you own a house, moving is much more complicated!
Mail my mortgage payment to the mortgage company every month? All mortgage companies, including Habitat for Humanity, will foreclose on homeowners that become delinquent in their payments.
Save $500-2,000 for closing costs and other start-up expenses related to home ownership?
Budget for ALL expenses of homeownership, including but not limited to water, heat, electricity, garbage, property taxes, homeowner's insurance, etc.?
Fix a broken toilet myself or spend money to hire a plumber when it breaks?
Spend hours of my "free time" keeping the house in good condition (painting, doing repairs, yard work, cleaning, etc.) instead of doing other things I enjoy?
Learn the skills necessary to do maintenance on my home?
Keep the lawn mowed in the summer (this includes maintaining a lawn mower!), and keep the sidewalk clear of ice and snow all winter long?
Spend time getting to know my neighbors? Good relationships with neighbors are the start of healthy, strong communities.
Also, ask yourself the following questions:
Do I need a better place to live because my current home is overcrowded, deteriorating, or unhealthy?   Have I done everything I can to improve where I live, but it cannot or will not get any better?
Am I willing to spend hundreds of hours helping to build my own home before I see any payoff or results?  Can I work hard, consistently, toward my long-term goal of owning my own home?
Can I share my life and my "story" with other members of the community who want to give me a hand up?
If you answered "yes" to ALL of the above items, you may be ready to become a homeowner. We are accepting homeownership application through the entire month of December. The initial paperwork can be filled out online in the Homeownership Application section. We would be happy to mail this to you as well. Then, we will have an Orientation Meeting with additional paperwork.