We are overwhelmed with gratefulness for the many who have volunteered and donated to help us as we work to help others. At the present time, I am reflecting on the outpouring of love that we have received for our current Barron build.
Mt. Zion Lutheran Church in Hudson started the work on this house several months ago in their church parking lot. This generous group hosted fundraising events and scheduled work days building the walls offsite prior to our groundbreaking. The walls were transported to Barron with a group of over 30 sweet souls from Mt. Zion on Sunday, June 24. Just days before their arrival, the slab for the house was poured by Reese Construction. Joel Palmquist, our construction supervisor, has been faithfully orchestrating the work process. Prior to all of this, Eric Stanford donated his time and skills by drafting the floor plans. Each project that we work on whether a home build or a rehab is only successful because of the outpouring of love that we receive from others through donations and volunteering.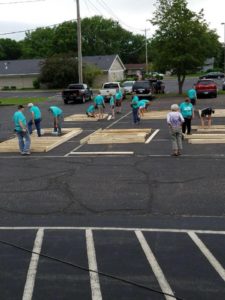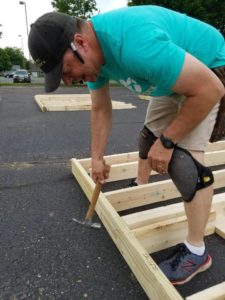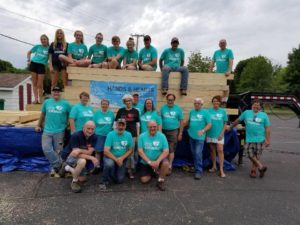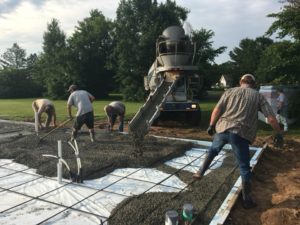 On June 25, we gathered at the site for a groundbreaking ceremony which was purposely delayed in order to include the Mt. Zion group. Bob Kazmierski, City Administrator/Clerk-Treasurer, was there holding the "groundbreaking" shovel with future homeowner, Cindy Slayton. This ceremony was quite a celebration of many individuals coming together for a common cause. We like to say that we are here to give "a hand up, not a hand out." Our hand up is possible through those willing to invest and care about our mission and purpose which is, "Seeking to put God's love into action, Habitat for Humanity brings people together to build homes, communities and hope."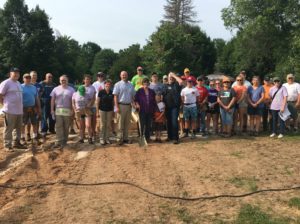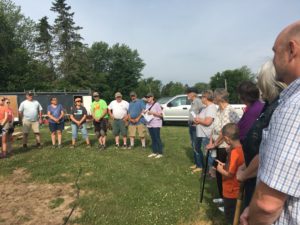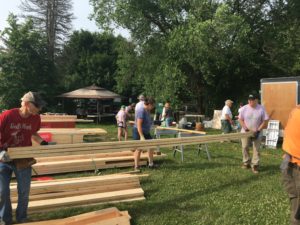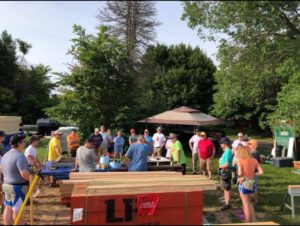 First Lutheran Church in Barron hosted the entire group that came from Mt. Zion. They provided many meals and with the meals included encouraging verses and support. United Presbyterian Church in Rice Lake donated $1000 toward our efforts and provided a meal for this group and also sent several volunteers.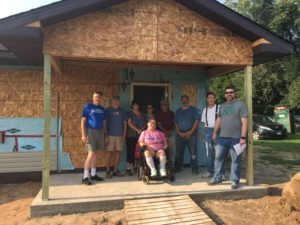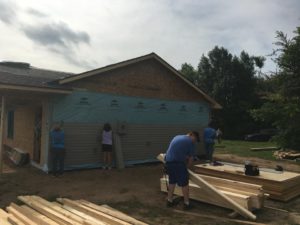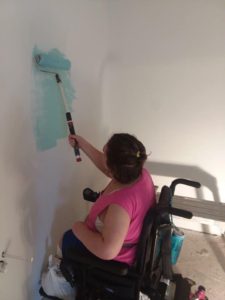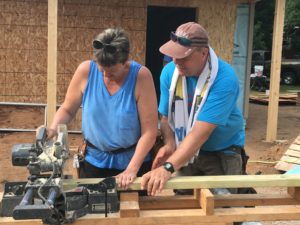 Words seem inadequate to share how thankful we are for every act of kindness given to help Cindy and Clarissa Slayton. They are so grateful. We are so grateful. Thank you!